Hey guys!
Here comes the first post of 2019! Okay, yes, I am aware I haven't posted since October 2018. Can you blame a sophomore, though?
Anyway, it's the weekend! And I'm back! And my new year's resolution is to post at least twice a month. Pretty good resolution, don't you think?
Also here's an aesthetic wallpaper for your device:
So, let's talk about ... whatever! For my next blog post I'll be writing up a writing advice post for sure, but for this one, let's catch up, shall we?
The second semester is driving full steam ahead - and I'm barely catching up with it! Quizzes, homeworks, projects - oh, right!
This year, I finally felt like I actually did something in school since ... a really long time. For our ICT project, we created a news parody: JOX News. The filming, the editing, the bloopers !!!
Three exhausting, exciting, and amazing weeks resulted in one hecking video that, in my humble opinion, is the best project MJIS has ever seen.
(Oh, to the JOX crew - literally everyone is talking about it. We've made school history!)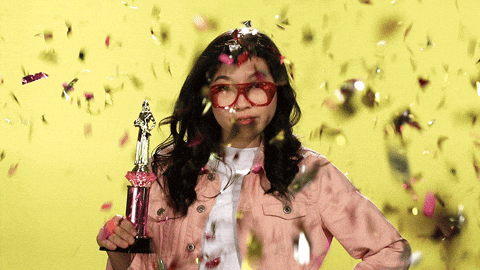 Have I mentioned I run a physical meme account in school? You see, there's this announcement board in the hallway that I asked the VP to give me a spot on. I'm calling it "Why Don't You Smile?" and hanging up a meme every week.
(I'll upload a pic next blog post - Mervat, remind me to take a picture of it on Sunday.)
Anyway, it's hilarious and I started getting comments on it, and the school thinks it's just innocent jokes so ...
*distant evil laughter*
I won't bore you with that talk anymore, so let's talk about summer, shall we?
It's in ... *takes a moment to calculate it* ... three months, or 12 weeks! Take away the weekends ... *more calculating* ... roughly 9 weeks!
What are your plans? Finally finish your TBR pile? Try a new hobby? Practice for your SAT? (sorry) Hit the beach? Visit family? Travel abroad?
(Ding! New blog post idea! Summer To-Do List!)
Before summer there's exams though, and I'll be writing a post about that too! Tips and tricks to help you pass? No, ace that test!
In other news, I have read 3 books this January (!!!) but I slowed down and barely finished one book this month :/
I have read Binyameen by Ibrahim Abbas, One, Two, Buckle My Shoe by Agatha Christie, and a third book I won't mention because it was so horrible and I had to resist the urge to cry because I wasted money and shelf space on it.
(Look forward for a book review blog post in a few months!)
Also pray for me guys. Writers' block has gotten me hard this time. I miss writing so much AND I WANT TO WRITE! What is it with me? Sheesh, Leena ...
Lastly, I reunited with three of my old friends this weekend! It was great seeing them again and rekindling old memories ...
I also met a lot of new people! And some of my online friends! (Guys, you know who you are!) I can't wait for us to meet up again someday - and soon hopefully because I missing you already :')
ONE LAST THING, if anybody dares to tell you that online friendships aren't real smack them for me, alright? I used to think that way about online friends until I made some myself.
They're a treasure honestly.
And that's a wrap!
I hope you enjoyed my awkward update :) I'm sitting in a Krispy Kreme typing this as I sip my coffee (don't tell my mom hehehe)
And I'll see you guys soon! Because I'm sticking to my resolution. (Don't hesitate to send me a reminder email, though.)
Remember to subscribe to know whenever I post!
~Leena
(What do lawyers have for lunch? Sue-shi. Stolen from @noirpuns :))
Please reload